DISCOVER AN OCEAN OF POSSIBILITIES FOR SKIN CARE
Our skin is the largest organ that acts as the main barrier and plays several vital roles in immunity, thermoregulation, and fluid homeostasis etc. in the body. Due to natural aging or to skin wounding, our skin undertakes several degenerative processes, resulting in decreased collagen- and elastin levels associated with loss of skin elasticity and integrity (1;5,8). Caviar Collagen® Type II, derived from sturgeon fish, has shown to be a potent component for supporting skin health and all degenerative tissue processes due to its high content of Hyaluronic acid (1, 4, 5, 8).
BIOFAC'S CAVIAR COLLAGEN® TYPE II
By taking advantages of our 75 years of expertise in the pharmaceutical and nutraceutical industries, BIOFAC produces the highest quality Caviar Collagen® Type II on the market, as it comprises:
CAVIAR COLLAGEN® TYPE II IMPROVES SKIN ELASTICITY AND LONGEVITY
Caviar Collagen® Type II has shown to reduce inflammation and accelerate tissue formation in both in vitro and in vivo studies through targeted skin cell types (1,8). In addition, Caviar Collagen® Type II stimulates human dermal fibroblast proliferation that is critical for tissue repair and remodeling (1), see Fig. 1.
Due its natural high content of Hyaluronic acid, Caviar Collagen® Type II also has a direct and significant anti-aging effect. Several clinical studies have shown that Hyaluronic acid has multiple functions within anti-aging due to its ability to replenish moisture, speed up skin repairment and tissue regeneration, and act as immune modulator and an anti-oxidative agent. Hyaluronic acid also significantly stimulates cell regeneration and production of collagen (8,9), see Fig. 1. Due to its high natural content of chondroitin, Caviar Collagen® Type II improves inflammation and arthritis (3).
Caviar Collagen is a registered trademark in Japan and the US
BIOFAC CAVIAR COLLAGEN® TYPE II
Facilitate diffusion of nutrients at site of injury
Proliferation and migration of keratinocytes
Initation of inflammatory + anti-oxidative response
Set-up collagen + elastin configuration
Induction of Fibroblasts and hence collagen synthesis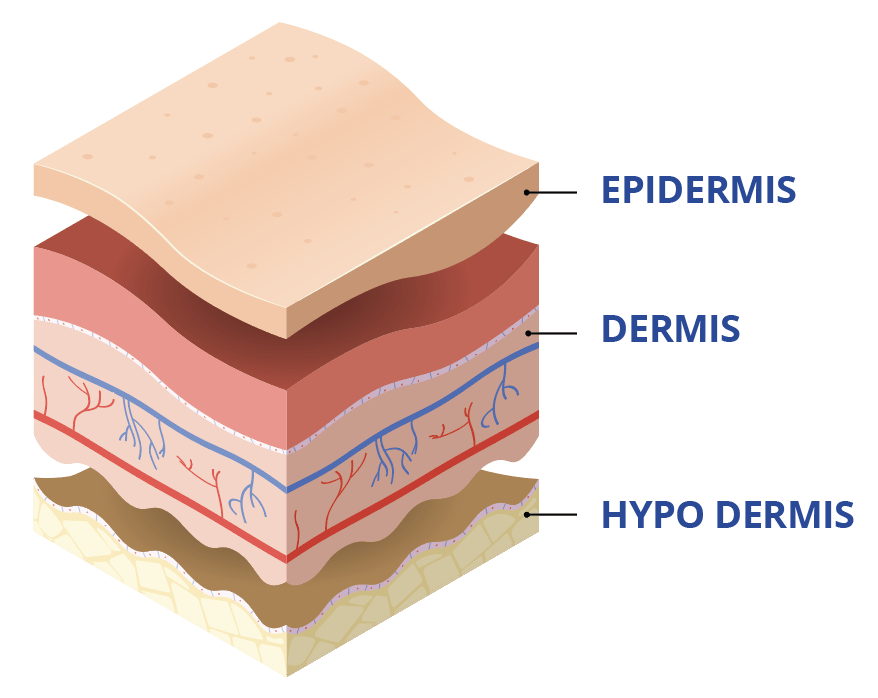 Fig. 1.
Examples of the multi-faceted roles of Caviar Collagen®Type II on skin elasticity and longevity.
BIOFAC's Caviar Collagen® Type II should be stored in original and tightly closed containers at room temperature (not exceeding 25 °C). Retest date is 3 years from date of production, if stored as advised. All products are primarily packed in food approved-, light- and airtight aluminum bags followed
by fiber drums.
GMP certified under the strictest quality and environmental regulations.

CITES certificates are available upon requests

All biological raw materials utilized at the factory have been veterinary controlled and fulfil EU requirements. Danish Environmental Protection Agency (Danish EPA) has made a categorization of BIOFAC as to an instruction No. 6 of 2004 on Differential Environmental Review and assessed that BIOFAC is classified as Category 1 (the best category) because of the high level of systematism and high level of regulatory compliance.

Danish Working Environment Authority has assigned BIOFAC with a green Smiley, indicating that BIOFAC
has no issues with the Working Environment Authority, providing a high level of health and safety.

Sources: 1) Type II Collage from Cartilage of Acipenser baerii Promotes Wound Healing in Human Dermal Fribroblasts and in Mouse skin. Ching-Shu et al. (2020), Mar. Drugs, 28; 511. 2) Collagen hydrolysate for the treatment of osteoarthritis and other joint disorders: a review of literature. Bello et al. (2006). Current Medical Research and Opinion Vol.22; 11; 2221-32. 3) Collagen type II: From biosynthesis to advanced biomaterials for cartilage engineering. Biomaterials and Biosystems. Volume 4, 2021. 4) Marine-Derived Collagen as Biomaterials for Human Health. Ning et al. (2021), Frontiers in Nutrition; Vol. 8. 5) Fish Collagen: Extraction, Characterization, and Applications for Biomaterials Engineering. Jafari et al. (2020), Polymers; 20, 12; 2230. 6) A pilot trial of oral type II collagen in the treatment of juvenile rheumatoid arthritis. Barnett et al. (1996). Arthritis and rheumatism. 7) Treatment of rheumatoid arthritis with oral type II collagen. Results of a multicenter, double-blind, placebo-controlled trial. Barnett et al. (1998), Arthritis and rheumatism
8) Hyaluronic acid, a promising skin rejuvenating biomedicine: A review of recent updates and pre-clinical investigations on cosmetic and nutricosmetic effects. Bukhari, A.N. et al. (2018), Int. Journal of Biological Macromolecules. 9) Efficacy of cream-based novel formulations of hyaluronic acid of different molecular weights in anti-wrinkle treatment. Pavicic et al. (2011), J. Drugs Dermatol. 10, 990-1000.